Main Office: 325.655.9109 Retail Station: 325.482.8922
Specialty Fuels
Stop by the station for specialty fuels including Unleaded & Ethanol-Free Gasoline, Clear & Red Diesel, & K1 Kerosene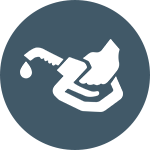 Gasoline
Schneider's Retail Station is your full service fueling station for Regular Unleaded, Premium, and Super Gasoline for use in automobiles and other equipment. If you or your business manage a fleet of trucks and are in need of on-site fuel solutions, Schneider Distributing Company also offers bulk gasoline delivery to your jobsite or yard. Call us today at 325.655.9109 for more information about gasoline distribution and pricing.
Regular Unleaded
Premium
Super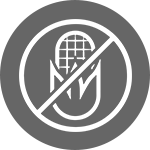 Ethanol-Free Gas
While automobile engines are designed to run using gasoline with some level of ethanol present in the mixture, carbureted engines such as those on older vehicles, marine motors, and most modern lawn and farm equipment, will run longer and more efficiently using ethanol-free gasoline. Schneider's Retail Station offers ethanol-free gasoline at the pump, but we can also arrange for bulk delivery to your yard or jobsite.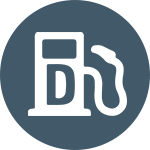 Clear & Red Diesel
Clear diesel can be purchased at Schneider's Retail Station at the pump. For bulk diesel purchases we can deliver to your place of business. If you are in need of red (dyed) diesel for use in agriculture or off-highway use we similarly offer bulk sales at our main office location or we can deliver. The customer must provide a dyed diesel fuel number in order to purchase dyed diesel. Call us today at 325.655.9109 to see how Schneider Distributing can help keep your operation running with clear or red diesel!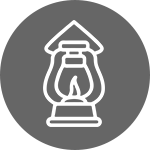 K1 Kerosene
Schneider's offers KI kerosene for use with heating and other equipment. Bring your personal container to purchase 1 – 55 gallons at the Schneider's Retail Station. We offer 55 gallon drums or bulk delivery of kerosene both on-site at our main office and for delivery to your home or jobsite.